Earlier this month, Dave and I went to
KXT
's Summer Cut at Gexa (Starplex)!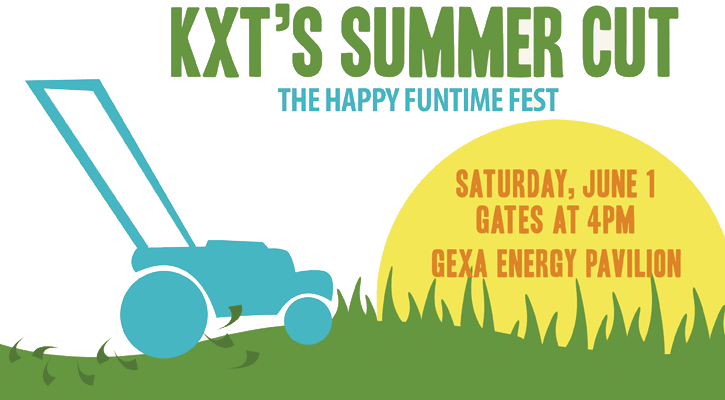 KXT is a local, commercial-free radio station that Dave and I both support - they play tons of local music, have pretty good DJ's, and host lots of concerts in the D/FW area all year. We had reserved seats - which turned out to be awesome because there was a major storm right in the middle of the concert!
First up (for us) was
Matt & Kim
. They're fun, and Kim can bang on the drums like a champ!!!
M & K had a balloon drop, engaged the crowd, and had a great time.
Matt & Kim
Next up,
Grace Potter & the Nocturnals
. Grace Potter is gorgeous and can really sing. I enjoyed their set!
Grace Potter & the Nocturnals
At some point it started storming, but we were out of beer and needed a restroom break, so we made a run for it...
Dave and I - in the middle of the rain!
Finally - the
Avett Brothers
!!! Dave and I both love the band, and I was really excited to seem them live (Dave has been to their show several times before)!
Avett Brothers
I thought it was a great set - they played all the best songs, talked the right about, and rocked out!
Avett Brothers
And, these people were standing in front of us the whole time. The picture doesn't really do it justice - the outfits were much worse in person.
Crazy fashion couple sitting in front of us
Here's
what people are saying about Summer Cut!
What are your thoughts on Summer Cut??